OMM Ultra 20 litre Back Pack ORANGE: Quality Backpacks
20 LITRE TRAINING & RACE PACK IDEAL FOR TRAINING, RACING OR COMMUTING
Ultra 20 designed for training, racing and mountain biking.
The 20 litre volume gives you space for daily use and with key features required for Ultra and mountain racing.
Designed to be carried on the hips with a load between 3-15kg. This distributes the load increasing comfort and stability.
The Ultra 20, the bigger brother of the Ultra 15, features a versatile lightweight zip access to the pack,
EVA padded shoulder harness and large waist belt pockets. Ideally suited for multiday races and hill days where extra kit is required.
Capacity 20 litres Leanweight 375 grams
Now
£59.99
£75.00
Save £15.01
FEATURES
• LeanWeight Chassis
• UGR – Universal Gear Rail
• Reflective detailing
• Hydration bladder tube can be routed over or under shoulder
• Zipped top pocket
• Large mesh dump pocket
• Zipped waist belt pocket
• Angled stretch mesh bottle pocket for on the move accessibility
• Whistle on chest strap
TECHNICAL DETAIL
Full Weight 395g
LEANWEIGHT 375g
Capacity 20 litres
Back padding 9mm EVA pad
Pockets 2 stretch mesh side, 1 zipped top, 1 zipped belt
Back length 45cm
Fabrics 210T / HTTF
Existing Reviews (0.00/5)
Product Specific FAQs
Delivery & Tracking
When will it be delivered?
We aim to ship all orders that we receive by 3 pm UK time between Monday to Friday

---
How are your items sent
Our main UK Shipping option is with Royal Mail Tracked service
( In some circumstances we may use other carriers, depending on the destination and product )

---
Is there tracking on my order?
Yes, tracking numbers are sent when the order despatch confirmation is sent, and they have a link to your tracking service
Tracking usually comes live during the evening of the day of despatch of your order

---
Do you ship outside of the UK?
Yes we do.
Overseas shipping will vary depending on location, weight, and service available.
Delivery times for overseas orders can vary considerably depending on location, please get in touch if
you need details of delivery options by emailing info@extremeadventureraces.com and giving us your address,
including country and Post or Zip code



---
MENS
MEASUREMENT

SIZE

XS

S

M

L

XL

Chest

inches

cm

30-34

80-86

34-36

86-92

36-40

92-102

40-43

102-110

43-46

110-117

Height

feet/inches

cm

 5'1″-5'4″

155-162

5'4″-5'8″

162-173

5'8″-6'0″

173-183

5'10"-6'2″

178-188

6'1″-6'4″

185-193

Waist

inches

cm

 28-30

70-76

30-32

76-81

32-34

81-86

34-36

86-92

36-38

92-97

Inside Leg

inches

cm

 28

71

29

73

31

78

32

81

33

84

Outside Leg

inches

cm

 38

96

39

100

42

106

44.5

113

46

117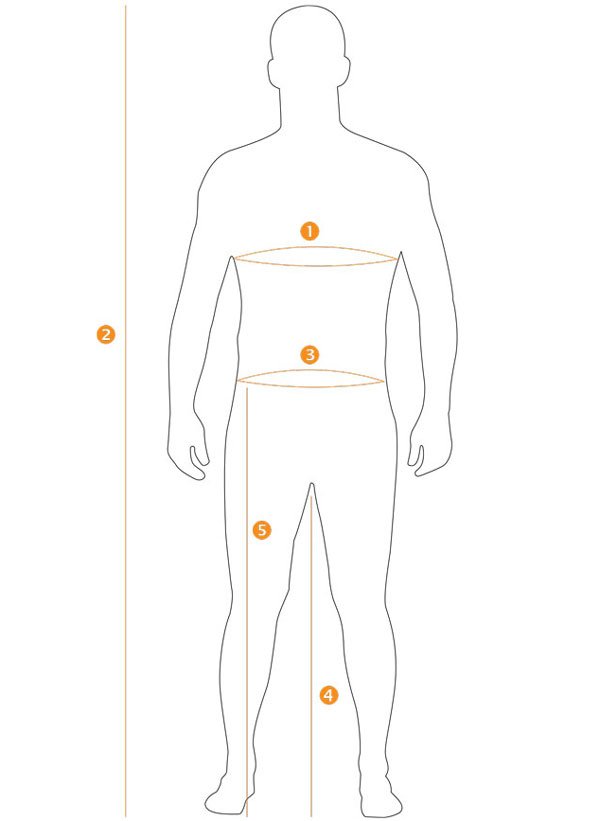 WOMENS
MEASUREMENT

SIZE

XS

S

M

L

XL

Chest

inches

cm

30-32

78-82

32-34

82-86

34-36

86-91

36-38

91-96

38-40

96-102

Height

feet/inches

cm

 5'0″-5'4″

152-162

5'2″-5'6″

157-167

5'4″-5'8″

162-172

5'6″-5'8″

167-177

5'8″-5'10″"

172-182

Hips

inches

cm

 32-34

81-86

34-36

86-91

36-38

91-96

38-40

96-102

40-42

102-107

Inside Leg

inches

cm

 28

71

29

73

30

76

31

79

32

82

Outside Leg

inches

cm

 38

96

39

99

40

102

41

104

42

107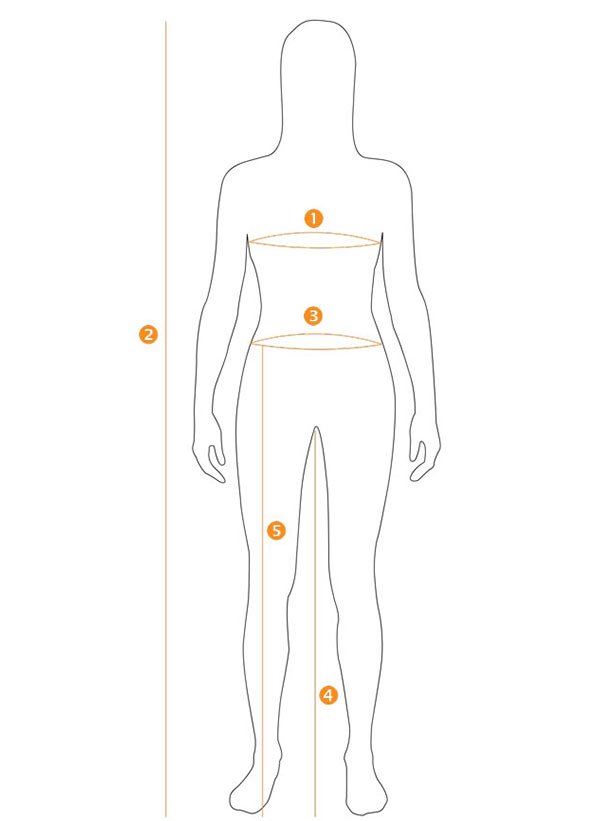 | GLOVE MEASUREMENTS IN CENTIMETRES (CM) | XS | S | M | L | XL |
| --- | --- | --- | --- | --- | --- |
| Wrist to Index Finger – Back | 22.5 | 23.5 | 24.5 | 25.5 | 26.5 |
| Wrist to Index Finger – Palm | 22.5 | 23.5 | 24.5 | 25.5 | 26.5 |
| Palm Width |  8 | 8.5 | 9 | 9 | 9.5 |
| Cuff Width |  8 | 8.5 | 9 | 9 | 9.5 |