OMM Phantom 25 Ultra Vest
The ultimate VestPack for adventure racing. Stabilised around your spine our unique 7-point harness connects the pack with the runner's spine via a top yoke harness to provide the most stable carry possible.
The yoke harness also frees the shoulders allowing a more energy-efficient running action. Dual V-shaped anchors hug the waist to provide a secure fit and control bounce swing when on uneven ground.





Now
£139.99
£180.00
Save £40.01
Stabilised around your spine the Phantom Suspension system utilises a narrow yoke behind the neck to attach the pack to the spine rather than the shoulders allowing the shoulders to move freely increasing the efficiency of your action.

Two shock-absorbing suspension cords over the shoulder work in tandem to further reduce swing keeping the pack in line with the spine.
Fitting the pack load should be taken by the neck Yoke. The shock-absorbing suspension cords can be adjusted on the move to the median stretched position.

Vertical movement is reduced by two equalised anchor points fed to a shared adjuster. This creates a very stable Y-shape that hugs the vest pack into the lower spine. When the runner pushes off the weight pulls on the lower strap, as the runner drops back down the upper strap tightens preventing the shoulder from loosening.

Existing Reviews (0.00/5)
Product Specific FAQs
Delivery & Tracking
When will it be delivered?
We aim to ship all orders that we receive by 3 pm UK time between Monday to Friday

---
How are your items sent
Our main UK Shipping option is with Royal Mail Tracked service
( In some circumstances we may use other carriers, depending on the destination and product )

---
Is there tracking on my order?
Yes, tracking numbers are sent when the order despatch confirmation is sent, and they have a link to your tracking service
Tracking usually comes live during the evening of the day of despatch of your order

---
Do you ship outside of the UK
Yes we do.
Overseas shipping will vary depending on location, weight, and service available.
Delivery times for overseas orders can vary considerably depending on location, please get in touch if
you need details of delivery options by emailing
[email protected]
and giving us your address,
including country and Post or Zip code
---
MENS
MEASUREMENT

SIZE

XS

S

M

L

XL

Chest

inches

cm

30-34

80-86

34-36

86-92

36-40

92-102

40-43

102-110

43-46

110-117

Height

feet/inches

cm

 5'1″-5'4″

155-162

5'4″-5'8″

162-173

5'8″-6'0″

173-183

5'10"-6'2″

178-188

6'1″-6'4″

185-193

Waist

inches

cm

 28-30

70-76

30-32

76-81

32-34

81-86

34-36

86-92

36-38

92-97

Inside Leg

inches

cm

 28

71

29

73

31

78

32

81

33

84

Outside Leg

inches

cm

 38

96

39

100

42

106

44.5

113

46

117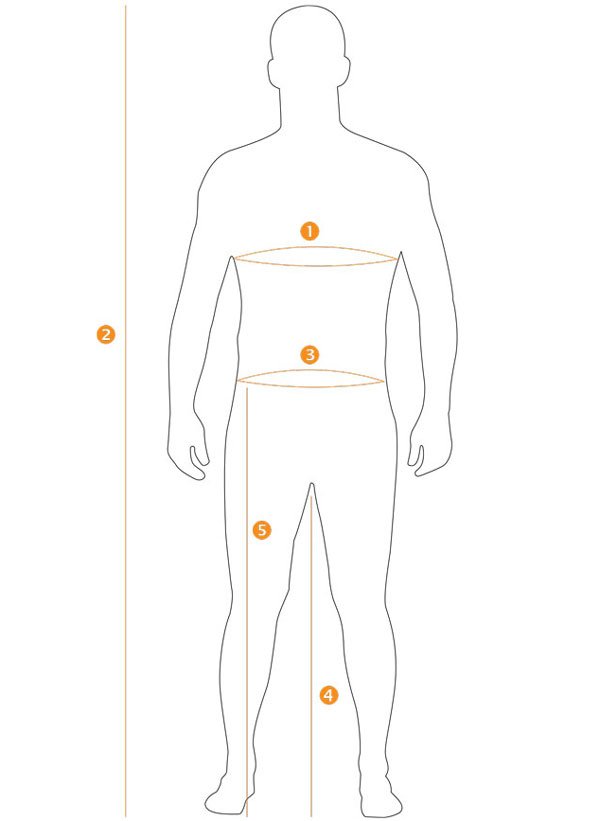 WOMENS
MEASUREMENT

SIZE

XS

S

M

L

XL

Chest

inches

cm

30-32

78-82

32-34

82-86

34-36

86-91

36-38

91-96

38-40

96-102

Height

feet/inches

cm

 5'0″-5'4″

152-162

5'2″-5'6″

157-167

5'4″-5'8″

162-172

5'6″-5'8″

167-177

5'8″-5'10″"

172-182

Hips

inches

cm

 32-34

81-86

34-36

86-91

36-38

91-96

38-40

96-102

40-42

102-107

Inside Leg

inches

cm

 28

71

29

73

30

76

31

79

32

82

Outside Leg

inches

cm

 38

96

39

99

40

102

41

104

42

107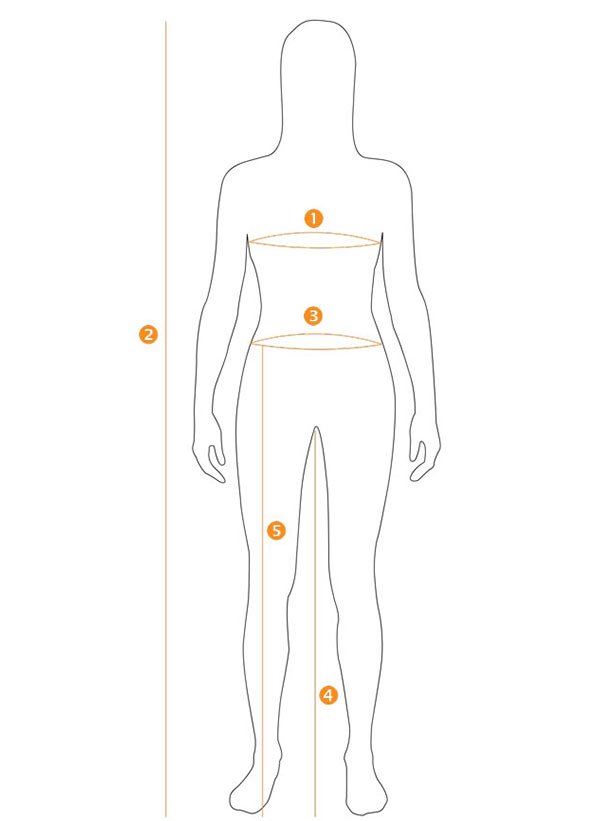 | GLOVE MEASUREMENTS IN CENTIMETRES (CM) | XS | S | M | L | XL |
| --- | --- | --- | --- | --- | --- |
| Wrist to Index Finger – Back | 22.5 | 23.5 | 24.5 | 25.5 | 26.5 |
| Wrist to Index Finger – Palm | 22.5 | 23.5 | 24.5 | 25.5 | 26.5 |
| Palm Width |  8 | 8.5 | 9 | 9 | 9.5 |
| Cuff Width |  8 | 8.5 | 9 | 9 | 9.5 |