Omm Ladies Vector Zip Black/Grey: Ladies Outdoor Clothing
OMM Ladies Vector Zip Black/Grey
High wicking lightweight insulation with stretch mitt
First layer / Light insulation with an active fit and hidden stretch mitt. The Bi-Polar high wicking fabric provides massive amounts of stretch and features a hidden mitt to protect the back of your hand and knuckles when required. The long venting zip increases the effective temperature range whilst the seamless flat lock shoulders provide a comfortable points when carrying a pack.
Now from
£28.99
£60.00
Save £31.01
OMM Ladies Vector Zip Black/Grey
SUPER STRETCH FABRIC
Vector fabric is made of super stretch polyester fabric. It's construction means it can be stretch to double it's original size whilst still returning to it's original shape. The fabric also has thermal properties that keep the wearer warm even when wet.
STRETCH MITT
A extended mitt is built into each cuff of the Vector Zip. The mitt provides protection from the elements without needing to stop and put gloves on. Made from the super stretch fabric of the sleeves it provides a warm feel and is ideal for cold or mixed conditions.
HIGH WICKING FABRIC
The super stretch fabric is quick drying and rapidly wicks moisture away during activity. The Vector also stays warm when wet so is ideal for cold or boggy conditions. At 220g the Vector is a perfect extra layer to have in your bag during winter or on summits.
Existing Reviews (0.00/5)
Product Specific FAQs
Delivery & Tracking
When will it be delivered?
We aim to ship all orders that we receive by 3 pm UK time between Monday to Friday

---
How are your items sent
Our main UK Shipping option is with Royal Mail Tracked service
( In some circumstances we may use other carriers, depending on the destination and product )

---
Is there tracking on my order?
Yes, tracking numbers are sent when the order despatch confirmation is sent, and they have a link to your tracking service
Tracking usually comes live during the evening of the day of despatch of your order

---
Do you ship outside of the UK
Yes we do.
Overseas shipping will vary depending on location, weight, and service available.
Delivery times for overseas orders can vary considerably depending on location, please get in touch if
you need details of delivery options by emailing
[email protected]
and giving us your address,
including country and Post or Zip code
---
MENS
MEASUREMENT

SIZE

XS

S

M

L

XL

Chest

inches

cm

30-34

80-86

34-36

86-92

36-40

92-102

40-43

102-110

43-46

110-117

Height

feet/inches

cm

 5'1″-5'4″

155-162

5'4″-5'8″

162-173

5'8″-6'0″

173-183

5'10"-6'2″

178-188

6'1″-6'4″

185-193

Waist

inches

cm

 28-30

70-76

30-32

76-81

32-34

81-86

34-36

86-92

36-38

92-97

Inside Leg

inches

cm

 28

71

29

73

31

78

32

81

33

84

Outside Leg

inches

cm

 38

96

39

100

42

106

44.5

113

46

117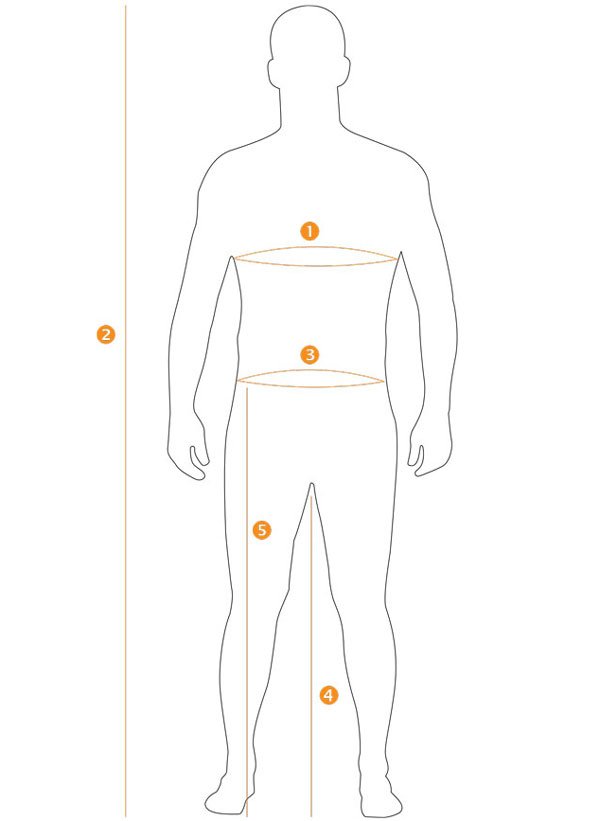 WOMENS
MEASUREMENT

SIZE

XS

S

M

L

XL

Chest

inches

cm

30-32

78-82

32-34

82-86

34-36

86-91

36-38

91-96

38-40

96-102

Height

feet/inches

cm

 5'0″-5'4″

152-162

5'2″-5'6″

157-167

5'4″-5'8″

162-172

5'6″-5'8″

167-177

5'8″-5'10″"

172-182

Hips

inches

cm

 32-34

81-86

34-36

86-91

36-38

91-96

38-40

96-102

40-42

102-107

Inside Leg

inches

cm

 28

71

29

73

30

76

31

79

32

82

Outside Leg

inches

cm

 38

96

39

99

40

102

41

104

42

107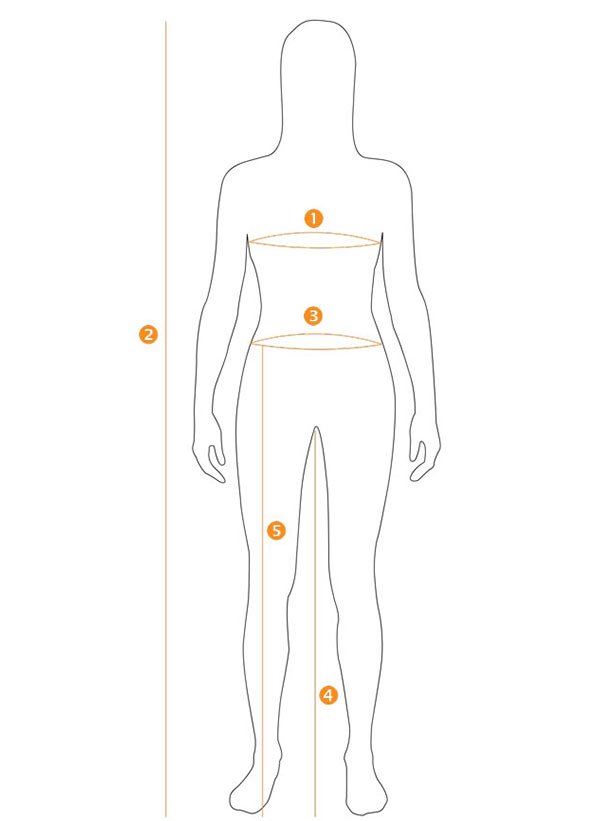 | GLOVE MEASUREMENTS IN CENTIMETRES (CM) | XS | S | M | L | XL |
| --- | --- | --- | --- | --- | --- |
| Wrist to Index Finger – Back | 22.5 | 23.5 | 24.5 | 25.5 | 26.5 |
| Wrist to Index Finger – Palm | 22.5 | 23.5 | 24.5 | 25.5 | 26.5 |
| Palm Width |  8 | 8.5 | 9 | 9 | 9.5 |
| Cuff Width |  8 | 8.5 | 9 | 9 | 9.5 |