OMM Classic 32 Mountain Marathon Backpack
THE CLASSIC MOUNTAIN MARATHON PACK FOR A NEW GENERATION
Now
£94.99
£110.00
Save £15.01
THE CLASSIC MOUNTAIN MARATHON PACK FOR A NEW GENERATION
Full WEight 715 g
Lean weight 405g
Classic 32 Available from mid-July 2020
First developed in 1973 to a specification set by Olympian and later London Marathon founder, Sir Chris Brasher, The Classic was the first pack to look at weight as a key part of a bag's functionality. Now in this latest iteration, The Classic balances, weight, accessibility on the move, comfort (at all speeds of movement) and multi-function componentry.
This is the pack that just works. Perfect for an OMM but also at home on something easier like the MDS, UTMB, Spine Race, Dragons Back, Fire & Ice Ultra, Everest, Camino.
It just does everything really well…. It's a Classic.
BONUS ITEMS - SLEEP MAT, WAISTBELT & TWO PEGS INCLUDED
One way to cut weight is to make components multi-functional. Experienced competitors don't see an empty rucksack in their tent but instead extra warmth for feet or padding as a pillow. OMM does the same with its design so the Classic includes the Duomat fold out sleep mat which is your back padding and minimal sleep insulation (but also a great seat for a picnic or when you are waiting for a helicopter pick up from a glacier. The removable waist belt can be used on its own without the pack to carry your essentials on a Fell race or 5km and the pegs that attach it all together are two less you need to carry to put up your tent. Or remove them all and be floaty light!
Existing Reviews (0.00/5)
Product Specific FAQs
Delivery & Tracking
When will it be delivered?
We aim to ship all orders that we receive by 3 pm UK time between Monday to Friday

---
How are your items sent
Our main UK Shipping option is with Royal Mail Tracked service
( In some circumstances we may use other carriers, depending on the destination and product )

---
Is there tracking on my order?
Yes, tracking numbers are sent when the order despatch confirmation is sent, and they have a link to your tracking service
Tracking usually comes live during the evening of the day of despatch of your order

---
Do you ship outside of the UK
Yes we do.
Overseas shipping will vary depending on location, weight, and service available.
Delivery times for overseas orders can vary considerably depending on location, please get in touch if
you need details of delivery options by emailing
[email protected]
and giving us your address,
including country and Post or Zip code
---
MENS
MEASUREMENT

SIZE

XS

S

M

L

XL

Chest

inches

cm

30-34

80-86

34-36

86-92

36-40

92-102

40-43

102-110

43-46

110-117

Height

feet/inches

cm

 5'1″-5'4″

155-162

5'4″-5'8″

162-173

5'8″-6'0″

173-183

5'10"-6'2″

178-188

6'1″-6'4″

185-193

Waist

inches

cm

 28-30

70-76

30-32

76-81

32-34

81-86

34-36

86-92

36-38

92-97

Inside Leg

inches

cm

 28

71

29

73

31

78

32

81

33

84

Outside Leg

inches

cm

 38

96

39

100

42

106

44.5

113

46

117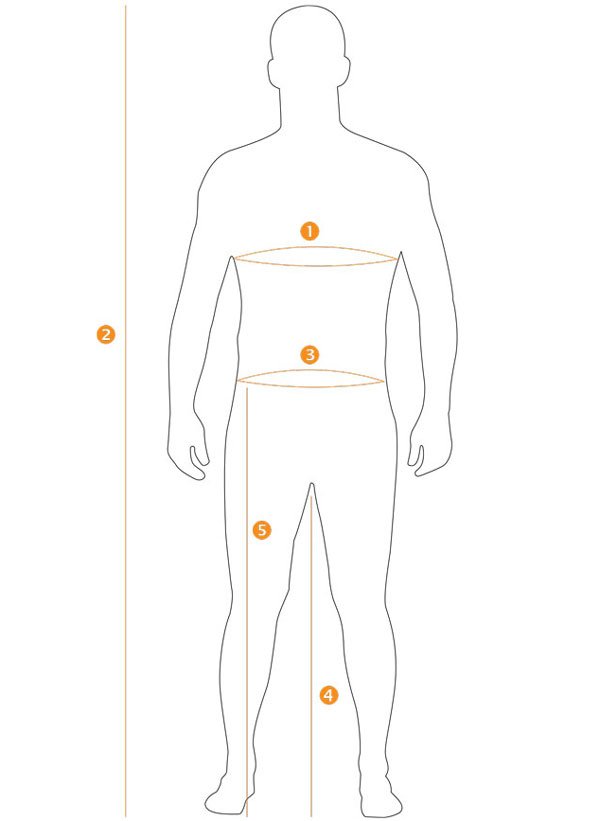 WOMENS
MEASUREMENT

SIZE

XS

S

M

L

XL

Chest

inches

cm

30-32

78-82

32-34

82-86

34-36

86-91

36-38

91-96

38-40

96-102

Height

feet/inches

cm

 5'0″-5'4″

152-162

5'2″-5'6″

157-167

5'4″-5'8″

162-172

5'6″-5'8″

167-177

5'8″-5'10″"

172-182

Hips

inches

cm

 32-34

81-86

34-36

86-91

36-38

91-96

38-40

96-102

40-42

102-107

Inside Leg

inches

cm

 28

71

29

73

30

76

31

79

32

82

Outside Leg

inches

cm

 38

96

39

99

40

102

41

104

42

107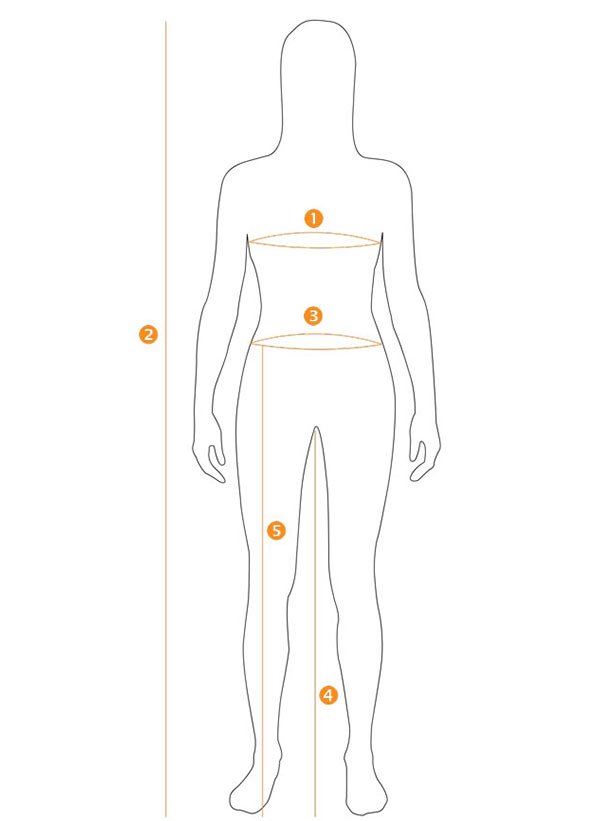 | GLOVE MEASUREMENTS IN CENTIMETRES (CM) | XS | S | M | L | XL |
| --- | --- | --- | --- | --- | --- |
| Wrist to Index Finger – Back | 22.5 | 23.5 | 24.5 | 25.5 | 26.5 |
| Wrist to Index Finger – Palm | 22.5 | 23.5 | 24.5 | 25.5 | 26.5 |
| Palm Width |  8 | 8.5 | 9 | 9 | 9.5 |
| Cuff Width |  8 | 8.5 | 9 | 9 | 9.5 |