OMM Classic 25 litre Lightweight Backpack
First developed in 1973 to a specification set by Olympian and later London Marathon founder Sir Chris Brasher The Classic was the first pack to look at weight as a key part of a bags functionality. Now in this latest iteration The Classic balances weight accessibility on the move comfort (at all speeds of movement) and multi-function componentry. This is the pack that just works. Perfect for an OMM but also at home on something easier like the MDS UTMB Spine Race Dragons Back Grand2Grand 4 Deserts Fire Ice Ultra Everest Camino.
It just does everything really well. Its a Classic.


Now
£84.99
£100.00
Save £15.01
Geometrically built to be stable when running on hills. The Classic has a closed-cell EVA padded shoulder harness specially constructed without side seams to allow the pad to follow the body's natural contours. The waistbelt can be used to move weight onto the hips with heavier loads or removed for a faster lighter shoulder carry option. The Classic back padding is the EVA Duomat.

A good Mountain Marathon team will take advantage of the all-round stretch mesh pockets on the Classic. They stash their quick access kit such as waterproof food water in their partner's pockets so they can run behind and select what they like. For the rest of us, this means easy-to-reach stretch side pockets that will easily hold two bottles each and a rear stash for dirty trainers after a run or anything else that can stand a bit of weather. The lid strap can be moved to attach at the top of the pocket for even more stretch volume. Up front, the waistbelt pockets total 2L capacity and have key clips so phones compasses favourite goodies- it'll all go in.

Designed both for longer multi-day solo expeditions and daily training. The classic pack comes with a variety of attachment points depending on what kit you need to take. Add the Chest Pod and front bottle holders for multi-day ultra racing. Or for winter assents ice axes or walking poles can be attached to the gear rail when needed. Strip off the Duomat back padding and the waistbelt for a super light dash bag.


Existing Reviews (0.00/5)
Product Specific FAQs
Delivery & Tracking
When will it be delivered?
We aim to ship all orders that we receive by 3 pm UK time between Monday to Friday

---
How are your items sent
Our main UK Shipping option is with Royal Mail Tracked service
( In some circumstances we may use other carriers, depending on the destination and product )

---
Is there tracking on my order?
Yes, tracking numbers are sent when the order despatch confirmation is sent, and they have a link to your tracking service
Tracking usually comes live during the evening of the day of despatch of your order

---
Do you ship outside of the UK
Yes we do.
Overseas shipping will vary depending on location, weight, and service available.
Delivery times for overseas orders can vary considerably depending on location, please get in touch if
you need details of delivery options by emailing
[email protected]
and giving us your address,
including country and Post or Zip code
---
MENS
MEASUREMENT

SIZE

XS

S

M

L

XL

Chest

inches

cm

30-34

80-86

34-36

86-92

36-40

92-102

40-43

102-110

43-46

110-117

Height

feet/inches

cm

 5'1″-5'4″

155-162

5'4″-5'8″

162-173

5'8″-6'0″

173-183

5'10"-6'2″

178-188

6'1″-6'4″

185-193

Waist

inches

cm

 28-30

70-76

30-32

76-81

32-34

81-86

34-36

86-92

36-38

92-97

Inside Leg

inches

cm

 28

71

29

73

31

78

32

81

33

84

Outside Leg

inches

cm

 38

96

39

100

42

106

44.5

113

46

117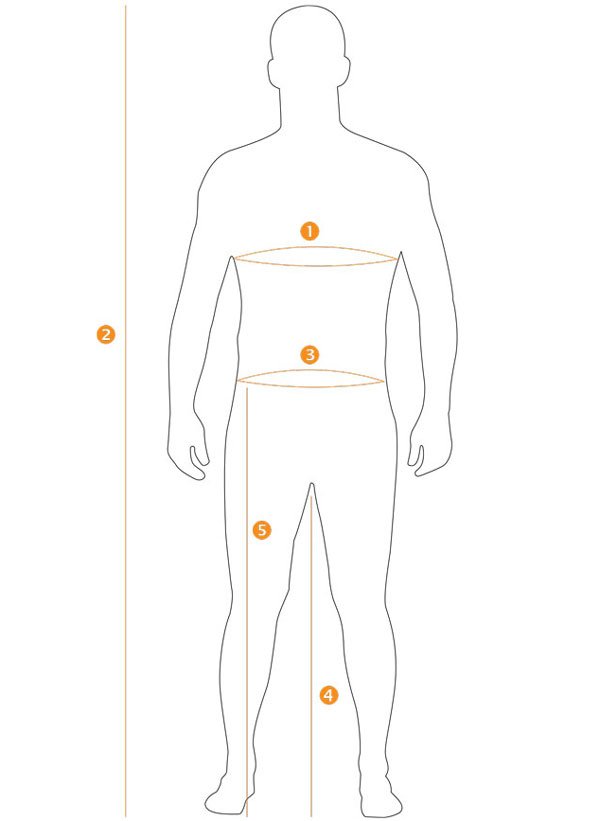 WOMENS
MEASUREMENT

SIZE

XS

S

M

L

XL

Chest

inches

cm

30-32

78-82

32-34

82-86

34-36

86-91

36-38

91-96

38-40

96-102

Height

feet/inches

cm

 5'0″-5'4″

152-162

5'2″-5'6″

157-167

5'4″-5'8″

162-172

5'6″-5'8″

167-177

5'8″-5'10″"

172-182

Hips

inches

cm

 32-34

81-86

34-36

86-91

36-38

91-96

38-40

96-102

40-42

102-107

Inside Leg

inches

cm

 28

71

29

73

30

76

31

79

32

82

Outside Leg

inches

cm

 38

96

39

99

40

102

41

104

42

107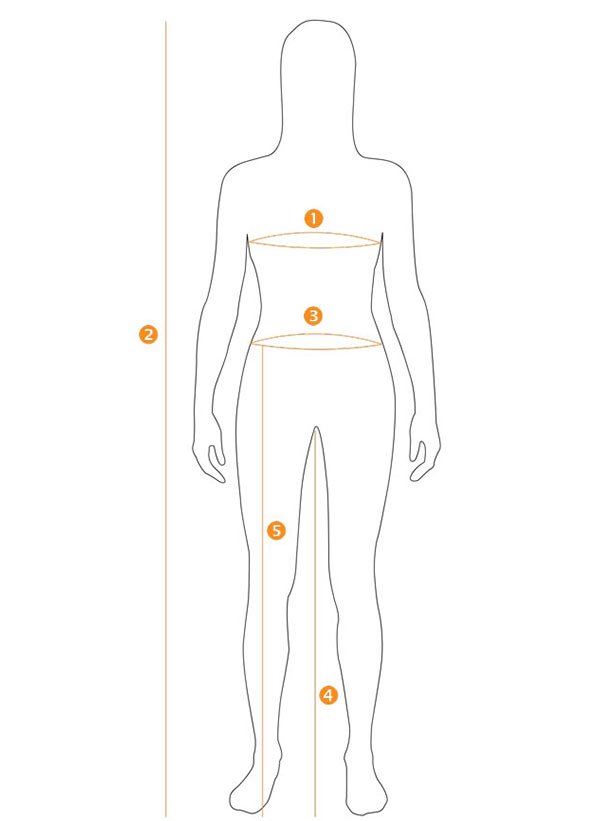 | GLOVE MEASUREMENTS IN CENTIMETRES (CM) | XS | S | M | L | XL |
| --- | --- | --- | --- | --- | --- |
| Wrist to Index Finger – Back | 22.5 | 23.5 | 24.5 | 25.5 | 26.5 |
| Wrist to Index Finger – Palm | 22.5 | 23.5 | 24.5 | 25.5 | 26.5 |
| Palm Width |  8 | 8.5 | 9 | 9 | 9.5 |
| Cuff Width |  8 | 8.5 | 9 | 9 | 9.5 |