Omm Halo Pant Grey: Outdoor Clothing from Extreme
OMM Halo Pant Grey
80G ULTRA LIGHTWEIGHT WATERPROOF PANT
An ultra lightweight, breathable waterproof pant that packs down to the size of a tennis ball. Ideal for when you want to move fast & light. Constructed using minimal taped seams in a 2 layer waterproof fabric. When combined with the Halo Smock the Halo suit weighs a total of 175g.
Now
£67.99
£80.00
Save £12.01
OMM Halo Pant Grey
FEATURES
Point ZeroH20 fabric

Articulated knee

Taped seams

Smooth fit elasticated waist

Velcro ankle tabs for easy entry

Reflective logos

Internal stuffpocket

Combine with Halo Smock/Jacket for 10,000hh protection at 175g (smock combo)
TECHNICAL DETAILS
Colours Blue/Green, Grey
Fabric Point Zero H20
Full Weight 80g
Existing Reviews (0.00/5)
Product Specific FAQs
Delivery & Tracking
When will it be delivered?
We aim to ship all orders that we receive by 3 pm UK time between Monday to Friday

---
How are your items sent
Our main UK Shipping option is with Royal Mail Tracked service
( In some circumstances we may use other carriers, depending on the destination and product )

---
Is there tracking on my order?
Yes, tracking numbers are sent when the order despatch confirmation is sent, and they have a link to your tracking service
Tracking usually comes live during the evening of the day of despatch of your order

---
Do you ship outside of the UK
Yes we do.
Overseas shipping will vary depending on location, weight, and service available.
Delivery times for overseas orders can vary considerably depending on location, please get in touch if
you need details of delivery options by emailing
[email protected]
and giving us your address,
including country and Post or Zip code
---
MENS
MEASUREMENT

SIZE

XS

S

M

L

XL

Chest

inches

cm

30-34

80-86

34-36

86-92

36-40

92-102

40-43

102-110

43-46

110-117

Height

feet/inches

cm

 5'1″-5'4″

155-162

5'4″-5'8″

162-173

5'8″-6'0″

173-183

5'10"-6'2″

178-188

6'1″-6'4″

185-193

Waist

inches

cm

 28-30

70-76

30-32

76-81

32-34

81-86

34-36

86-92

36-38

92-97

Inside Leg

inches

cm

 28

71

29

73

31

78

32

81

33

84

Outside Leg

inches

cm

 38

96

39

100

42

106

44.5

113

46

117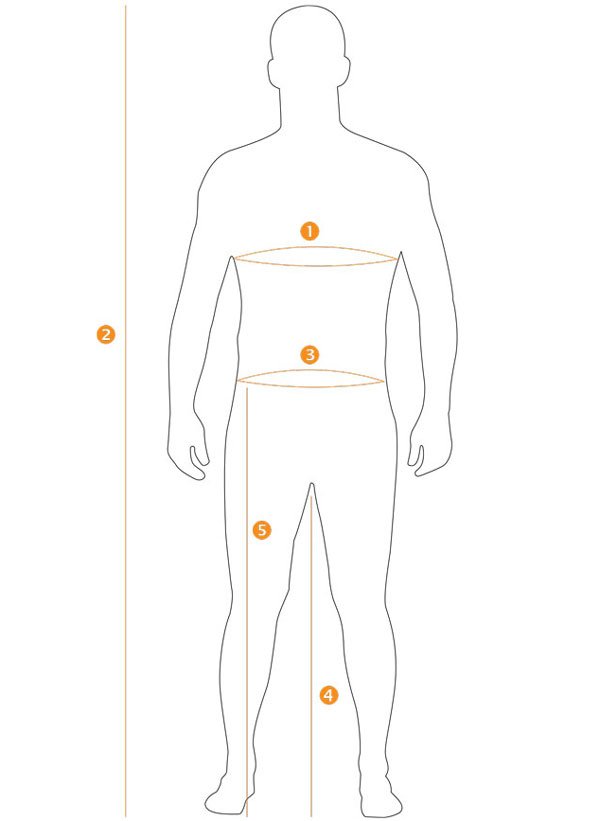 WOMENS
MEASUREMENT

SIZE

XS

S

M

L

XL

Chest

inches

cm

30-32

78-82

32-34

82-86

34-36

86-91

36-38

91-96

38-40

96-102

Height

feet/inches

cm

 5'0″-5'4″

152-162

5'2″-5'6″

157-167

5'4″-5'8″

162-172

5'6″-5'8″

167-177

5'8″-5'10″"

172-182

Hips

inches

cm

 32-34

81-86

34-36

86-91

36-38

91-96

38-40

96-102

40-42

102-107

Inside Leg

inches

cm

 28

71

29

73

30

76

31

79

32

82

Outside Leg

inches

cm

 38

96

39

99

40

102

41

104

42

107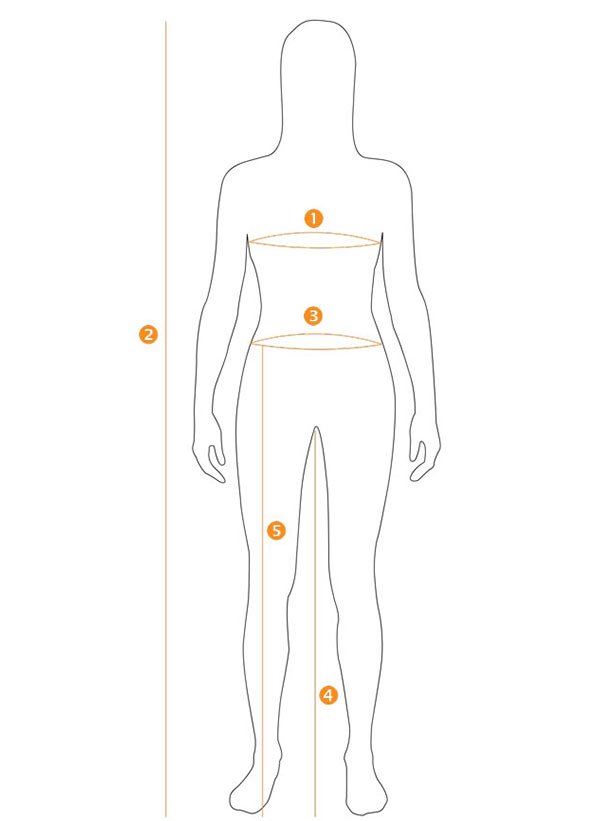 | GLOVE MEASUREMENTS IN CENTIMETRES (CM) | XS | S | M | L | XL |
| --- | --- | --- | --- | --- | --- |
| Wrist to Index Finger – Back | 22.5 | 23.5 | 24.5 | 25.5 | 26.5 |
| Wrist to Index Finger – Palm | 22.5 | 23.5 | 24.5 | 25.5 | 26.5 |
| Palm Width |  8 | 8.5 | 9 | 9 | 9.5 |
| Cuff Width |  8 | 8.5 | 9 | 9 | 9.5 |